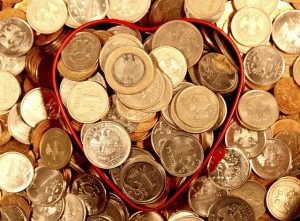 If you are experiencing a lack of finance, you can correct the karmic aspect of the situation. It's totally in your hands.
Start strictly following the Golden Rule:
"Do unto others what you want others to do unto you" and
"Do not do unto others what you do not want others to do unto you".
In relation to the financial and material abundance, this means:
– Be honest (do not cheat on anyone, do not take what does not belong to you, in any form).
– Repay your debts. Repay them on time.
– Extend reasonable help to people who are asking for help.
– Be generous.
– Help other people to earn money or to find a job.
– Pay well to people who work for you.
– Respect other people and all other life forms.
All these actions generate prosperity karma.
The Golden Rule is about the Law of Karma: what you are doing to others, you are doing to yourself.